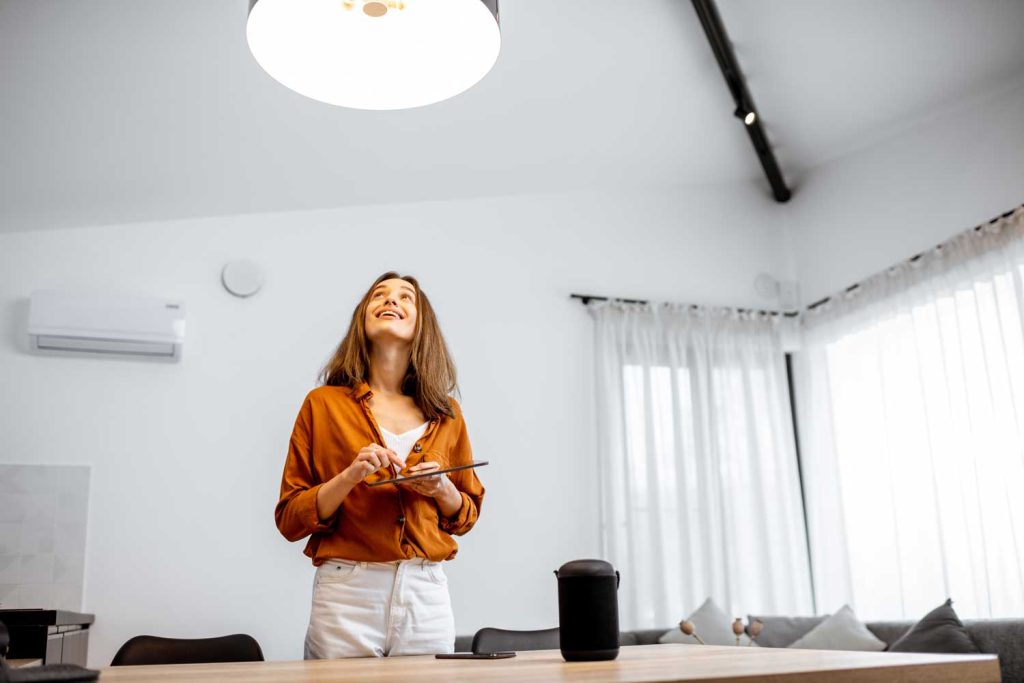 Once you get a taste for Home Automation, you can easily get hooked! With all the amazing Bluetooth and WIFI switches available, you can even make your dumb home a smart home, without having to rewire the whole house!
If you're doing a renovation, or installing some new lights inside or outside, you need a licensed electrician to install your Bluetooth switches or WIFI  switches so have a chat to us! Our licensed electricians can help you bring Home Automation to your home with smart products that will integrate with Google Home Assistant, Amazon Alexa or an app specific for the specific switch.
What's so good about Smart Home Automation?
There are so many benefits to introducing smart switches into your home, here's just a few:
Control your lights and dimmers from your phone
This is especially handy if you're sitting outside and it starts to get dark, you've probably got your phone on you, so just switch the lights on remotely. Even better yet, talk to your assistant "Hey Google, turn on my outside lights"


Set your lights on a schedule
If you're a routine person, set your lights to come on or turn off at a specific time of the day. Or going on holidays? Make it look like you're home by setting your lights to turn off and on in the evening.


Create lighting scenes
Whether it be switching all your lights off from bed in the evening, or configuring outdoor vs indoor settings, you can create scenes that will allow you to control multiple switches at once.


Control your lights remotely
Driving home in the night and don't want to walk in the dark? Turn your lights on before you arrive, some Smart Automation setups allow you to control our switches remotely
Home Automation for Old Houses!
You don't have to build  a brand new house to be able to introduce Home Automation to your home. But one thing you do need is a licensed electrician to install the devices, this is a legal requirement. The great thing is, we know the products and can help you decide which home automation switches are right for you!
Some Smart Home switches available for you today are:
If you want to see the demonstrations of the various apps, or how you can control them with Google Home Assistant or Amazon Alexa, we can help you learn more! Even better yet, if you've read about the various products and want to start getting your home Smartened up,  talk to us today about your Smart Home Automation.
Get a free quote for your Smart Home Automation
To get a quote on installing WIFI or Bluetooth switches in your home, talk to Matt, our fully qualified Electrician. He'll ask you questions to make sure he understands your requirements and he'll give you a quote for doing your job on the spot. You'll discover how easy he makes the process!
Call Matt on 0450 026 377 or fill in the form below and he'll get back to you.